Offering two essential Systems courses in one week – Understanding Space and Applied Space Systems Engineering.
Both courses will be held in Harwell, Oxfordshire. Taught by Dr. Peter Van Wilk from the Stevens Institute of Technology
Understanding Space
10-11 February 2020
This exciting, fast-paced two-day course delivers the "big picture" of space missions from cradle to grave. Understanding Space is the ideal course for technical and non-technical professionals who are new to the space industry or who require an efficient refresher on the fundamentals.
Learning Outcomes
Gain core space knowledge
Define and describe important astronautics terms and concepts
Comprehend space mission capabilities, trade-offs and limitations
Explain how and why space is used to provide capabilities on earth
Apply space concepts to real-world problems
Calculate basic orbit and system parameters that drive mission scope and cost
Analyse typical space problems
Compare and contrast different technical approaches for space missions
Synthesize concepts to design a space mission
Design a space mission given some basic goals and objectives and develop a top-level project plan for it
Evaluate basic technical and programmatic space issues
Assess the technical merits of various space mission architectures.
Applied Space Systems Engineering
12-14 February 2020
This three-day course examines the practical application of space systems engineering processes throughout the life cycle of a space mission.
The course focuses on the practical, hands-on application of systems engineering tools and processes that can be realistically applied within your project environment, to produce effective space systems.
Using a combination of lectures, interactive discussions and group exercises, the course presents a detailed review of 17 major systems engineering processes within three major categories: Design, Realisation and Systems Engineering Management. A detailed end-to-end case study is used to translate theory into practice by illustrating detailed how-to examples for achieving and establishing each major technical baseline, throughout the mission life cycle.
At the end of this course you will have the knowledge, tools and experience to enter any phase of the space mission life cycle and to apply systems engineering processes to achieve practical results.
Course Fees
Both Courses (5 days)

£1699

Understanding Space (2 days)

£749

Applied Space Systems
Engineering only (3 days)

£1199
All prices exclude VAT.
10% discount for 2-4 people registering from the same organisation
15% discount for 5 or more people registering from the same organisation
10% discount for government employees
5% discount for registrations received no later than 17th January 2020
Who should attend Understanding Space?
The Understanding Space course is open to engineers, scientists, and managers who are new to the space field or who want to broaden their understanding of the big picture of space systems and operations.
Who should attend Applied Space Systems Engineering?
The Applied Space Systems Engineering course is intended for practicing systems engineers, payload principal investigators, subsystem engineers and project managers involved in any phase of the space mission life cycle. Some basic understanding of systems engineering principles and processes is assumed.
Speakers
Dr. Peter Van Wirt is a former Deputy Department Head for Labs and Research of the Department of Astronautics at the U.S. Air Force Academy.
He has been a visiting lecturer for the Technical University of Delft's SpaceTech Master's degree in space systems engineering and is an adjunct professor for the space systems engineering Master's program at the Stevens Institute of Technology. He also instructs at the National Security Space Institute in Colorado Springs, CO. He has served as a systems engineer/program manager for a variety of U.S. Air Force engineering developments.
Peter has over 30 years of aerospace engineering experience and over 20 years of teaching experience. He earned his doctorate at Utah State University.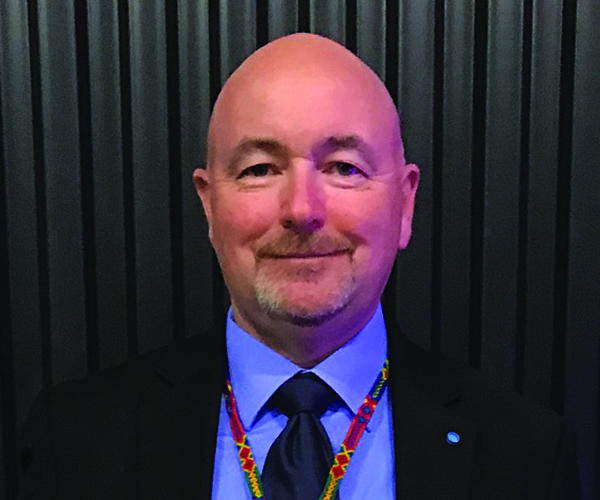 Course Venue
Satellite Applications Catapult
Harwell Campus
Didcot
Oxfordshire
OX11 0QR
VIEW ON GOOGLE MAPS
Have a question?
If you have a question about this or any of our other training opportunities, please get in touch.
Thank you for your enquiry